Mococo
Development of custom Magento extension that imports and processes customer data received from external system.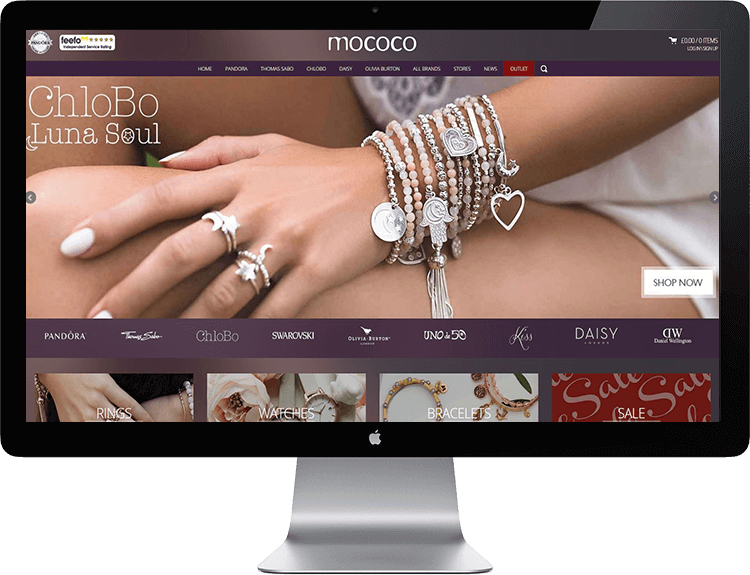 Mococo is a company selling luxury jewellery collections. We've been asked to create a custom extension for their Magento website. It imports and processes CSV files containing basic customer information.
The imported customer information update the customer group or create the new customer. If the new customer is created, notification email is sent to the customer. The email can be configured within the native Magento email system. The batch import process runs regularly via system cron or as part of the Magento scheduled tasks.
This extension helps Mococo to identify website users, find out more about their shopping choices. All this information can be then analysed for marketing purposes, to improve shopping experience and sales.
Get a free quote in just a few hours