Quba Sails
Migrating a lacklustre webstore to Magento, via a complete redesign, reworked database and Wordpress blog integration.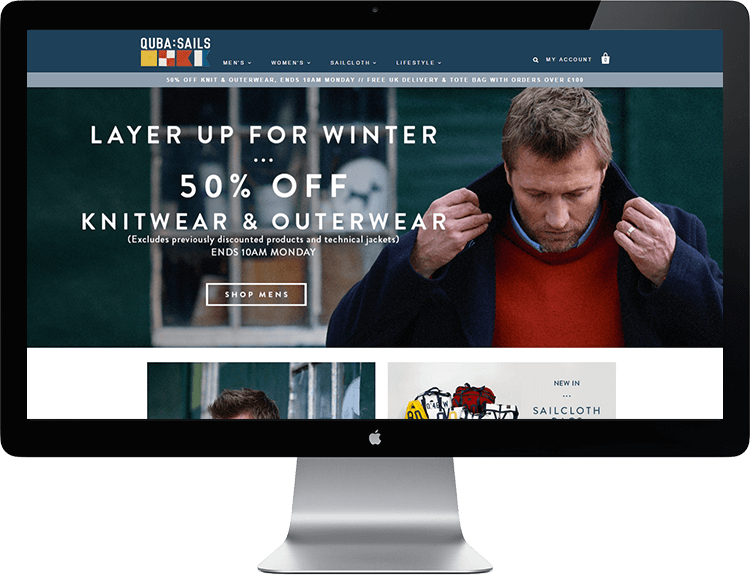 Chilli Apparel needed to improve the webstore for their nautical clothing brand, Quba Sails.
Choosing Magento as their new operating system, we built a custom database for the new site and uploaded their existing ERP (inventory management system) for a seamless shift.
Later on, we led a full redesign of the brand's e-store. This included adding a bespoke Wordpress plugin, so staff could upload blogposts to the new Magento site using the CMS (Content Management System) they knew and loved.
The results were stellar: best-ever online sales in the month after the site went live, and high stability and customer conversion figures ever since.
Get a free quote in just a few hours