London Speaker Bureau
Connecting the world's most influential figures via a custom company intranet.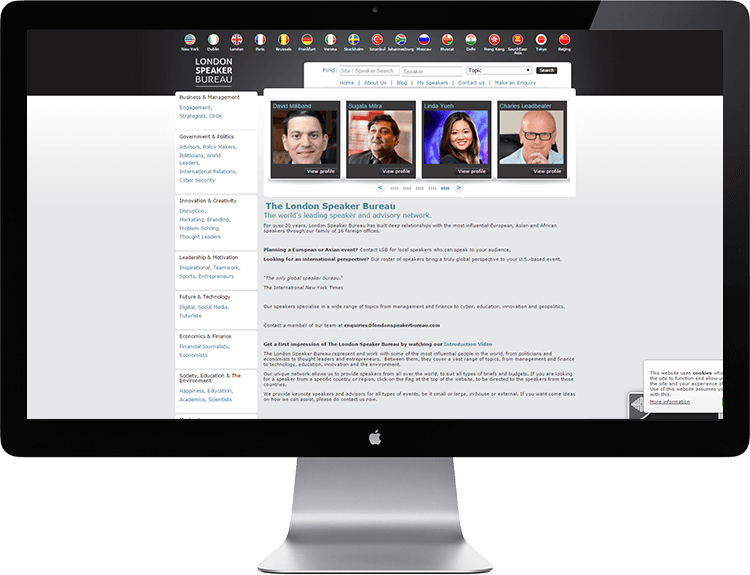 London Speaker Bureau is the world's leading speaking agency, working with influential politicians, artists, celebrities and economists daily.
For LSB, staying connected to their speakers and clients is essential. We developed a bespoke company intranet to simplify communication and keep customers happy. Now LSB staff can search for speakers by name, nationality or any other category. They can communicate directly with speakers, staff and clients and generate event proposals automatically. And they can bill their customers, all via a single easy-use interface.
Get a free quote in just a few hours