Vashi
Optimising Magento website, design and development of 'Create your own' functionality.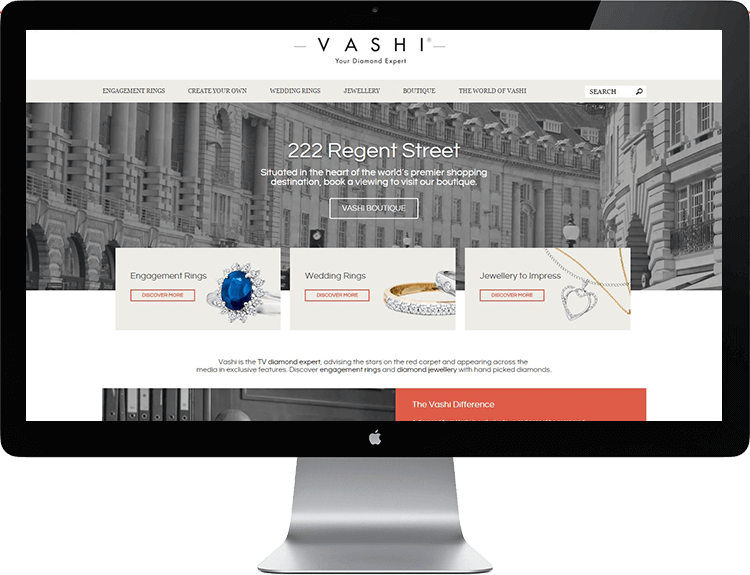 Vashi is a company selling diamonds. They needed to build 'Create your own' section of the website, where visitors can design their own diamond ring by choosing the setting, diamond shape and other parameters like diamond clarity, carat, cut etc.
Our first task was to design and develop the whole functionality in Magento. We focused on the user experience, so the interface is intuitive and easy to use. The second task was to optimise the website, so it loads much quicker.
The results were outstanding: improvement in sales within the first months after the functionality went live.
Get a free quote in just a few hours